Metro Aspire Hotel Sydney
Address: 383-389 Bulwara Road, Ultimo, NSW 2007
Contact Info:
T: +61 2 9211 1499
W: metrohotels.com.au/hotels/metro-aspire-hotel-sydney/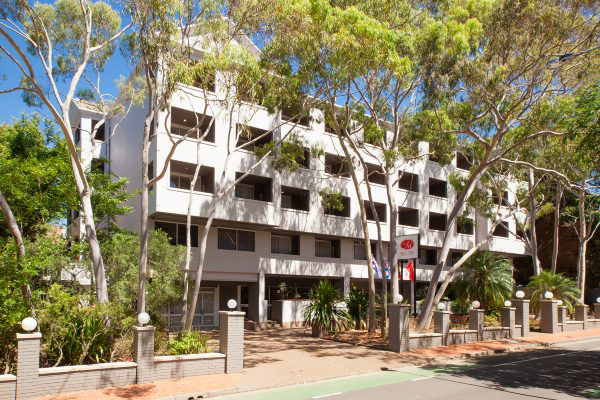 If you like easy access to Sydney's CBD and Darling Harbour but with a leafy, quiet urban environment, Metro Aspire Hotel is the hotel for you. Wake up in Australia's most famous city, surrounded by world-famous shops, restaurants, and bars. Easy access to Sydney's most popular locations, including St Mary's Cathedral, Art Gallery NSW, Royal Botanic Gardens, and dazzling Sydney Harbour.Short walking distance to Chinatown, Paddy's Markets, Darling Harbour, Sydney ICC, Sydney Aquarium, Australian Maritime Museum, Cockle Bay Wharf, Powerhouse Museum, Ian Thorpe Aquatic Centre, University of Technology (UTS), Institute of Technology (TAFE), and Sydney University.
Conference Room/Registation Place - Wattle ROOM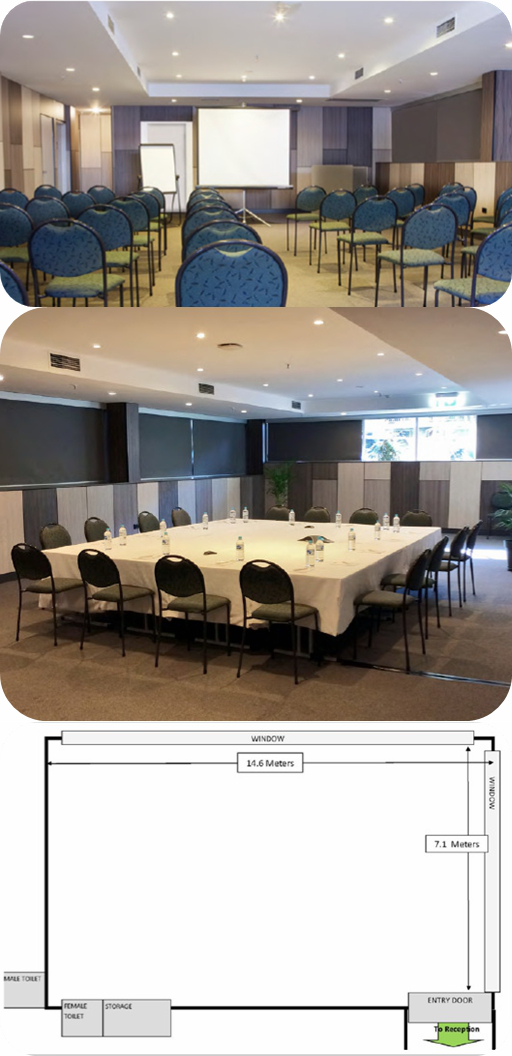 Transportation Guildeline
• Nearest bus stop: 300 metres
• Nearest train station: Central Station (1km), on the T1 North Shore Line, T1 Northern Line, T1 Western Line, T2 Airport Line, T2 Inner West & South Line, T3 Bankstown Line, T4 Eastern Suburbs & Illawarra Line, Blue Mountains Line, Central Coast & Newcastle Line, South Coast Line, and Southern Highlands Line
From Sydney Airport (SYD) to Metro Aspire Hotel (Around 6.4 km)
● By Train (around 25 mins, includes 10 min transfer)
o Cost per person AUD 18, one way per person.
o Train departs every 10 minutes.
o From the International Airport Station, take T8 to the Central Station, then walk about 10 minutes(approx 1.2 km) to Metro Aspire Hotel .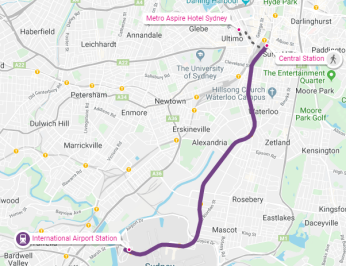 ● By Taxi (around 12 mins)
o Cost per person AUD 35 - AUD 45, one way.
Distance to Nearby Attractions
· Powerhouse Museum: 200 metres
· Darling Harbour: 1 kilometre
· Paddy's Market: 650 metres
· Chinese Garden of Friendship: 850 metres
· Central Park Mall: 650 metres
· International Convention Centre (ICC): 1.3 kilometres